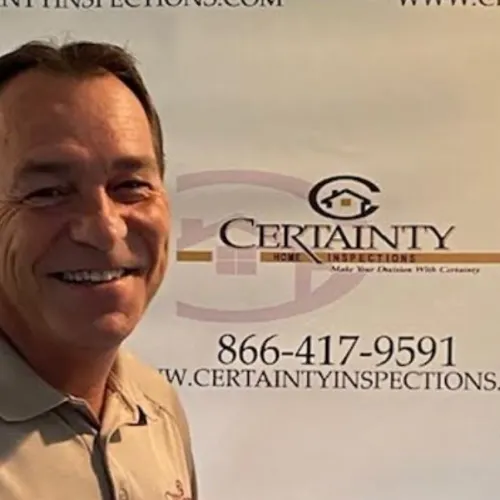 William founded Certainty Home Inspections in 2005 with the help of his wife, Sherri. Since then, he has consistently led the industry, introducing new technology into the local market, coaching over 400 home inspection companies nationwide, and providing continuing education classes for licensed real estate professionals.
Today, William's primary role is to oversee the inspector team for quality assurance, but he still inspects regularly because he enjoys meeting our clients face to face. William also provides HUD housing structural engineer certifications and is an ASTM Commercial Property Inspector.
William is a father of three & a Pa of four grandkids. On the weekends, he enjoys playing music, boating or motorcycle riding with Sherri, family & friends.
RTP000493
IN LIC # HI00500239
Mold IAC2-00-8403
Certifications: Licensed Master Inspector, Licensed Termite Inspector, Certified IAC2 Mold Inspector, Certified CE Instructor, InterNACHI CPI Certification Seal Certified Thermographer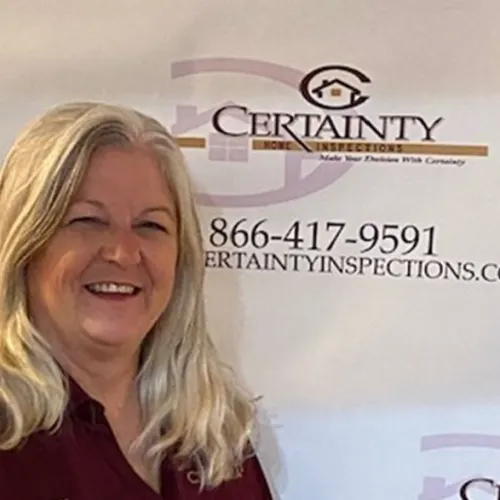 Sherri helped William establish Certainty Home Inspections in 2005 and quickly stepped in to take responsibility for the office side of the business. With her coaching experience, she has helped hundreds of other inspection companies master their marketing and scheduling, and has built Certainty's office staff to the professional powerhouse they are today. Sherri is currently involved in all aspects of the business from accounts payable and tax preparation to marketing, planning, licensing, coaching and scheduling.
Sherri is the mother of three children, all of whom have worked at Certainty, and a grandmother of four. She grew up on site laying brick with her father in their family business. Bricking such jobs as the Greentree Mall, Jeffersonville high school & Madison high school.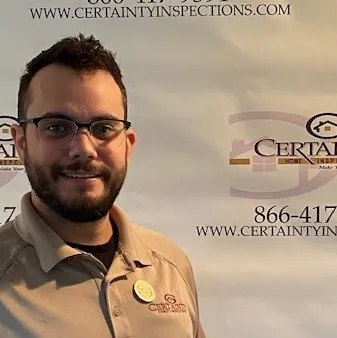 As a dedicated father and true people person, Chris has a passion for providing his customers with incredible detail and loves to educate them about their home. Chris is a 11-year veteran with Certainty Home Inspections and holds the highest credentials. Being a Certified Master Inspector, he provides Coaching and Training for home inspectors all across the region. Licensed in both IN and KY for Home Inspections, he also is a licensed Termite and Wood Destroying Organism Inspector, radon testing and provides HUD Housing Structural Engineer Certifications.
IN LIC # HI01400032
KY LIC #102897
Radon LIC # RTS01091
Certifications: Certified Master Inspector, Certified Thermal Imaging, IAC2 Certified Indoor Air Technician, IAC2 Mold Certified, Licensed Radon Technician, Licensed Termite and Wood Destroying Organism Inspector, Commercial Property Assessor, HUD Housing Structural Engineer Certifications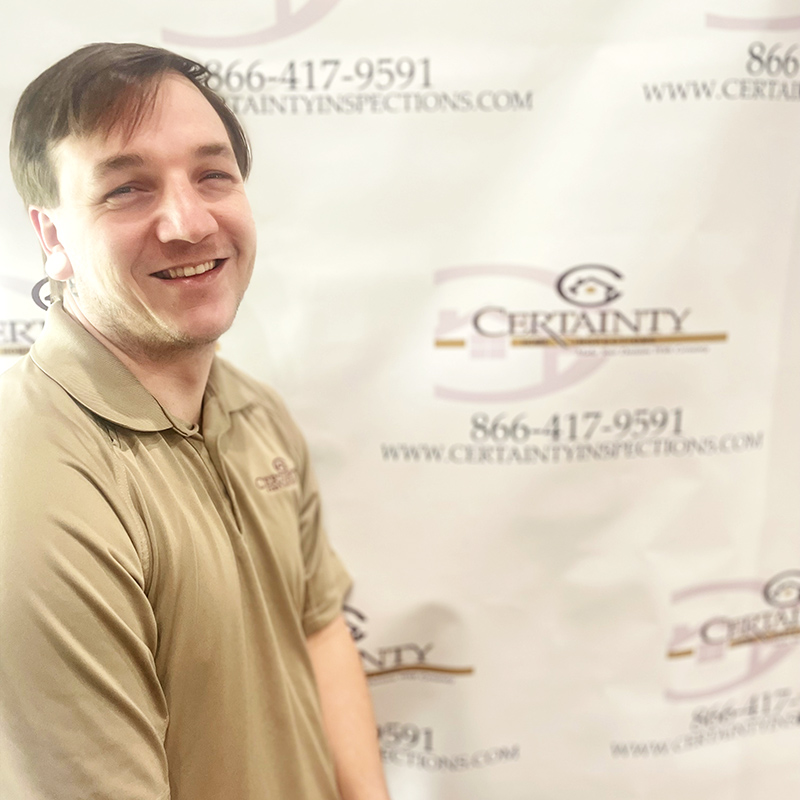 Radon and Mold Technician
Eric is William and Sherri's youngest, and since 2013, he has provided thousands of customers with environmental testing and sampling. He is also responsible for state licensing, documenting and quality assurance and maintenance of monitoring and testing devices.
Eric, like his dad, has a passion for music. He is a graduate of Berkley College Of Music for Music Production and owns Everest Studios. He composes, produces, and records music and videos and creates marketing merchandise for local artists. His studio attracts bands to record from all over.
Certifications: Licensed Radon Technician, Certified IAC2 Mold and Allergen Tester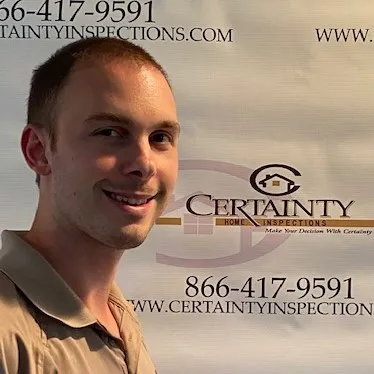 Austin loves the adventure of inspecting homes. He helps home buyers and sellers by providing unmatched customer service and attention to detail. As a 4-year veteran with our family business, Austin has become a part of our family. His friendliness and calm, approachable demeanor make him an excellent inspector, constantly receiving glowing five-star reviews. Austin is a Louisville, KY native, and he loves spending time with his family. Fishing and music concerts are his favorite past times.
KY LIC# 260208
IN LIC# HI02000092
Certifications: Licensed Home Inspector in both Indiana & Kentucky, Licensed Termite and Wood Destroying Organism Inspector for both Indiana & Kentucky, Certified Thermal Imaging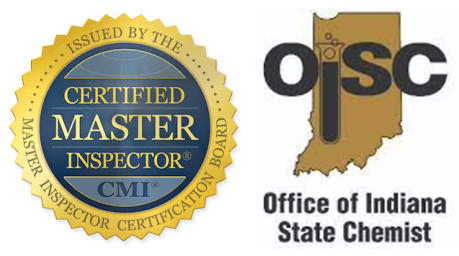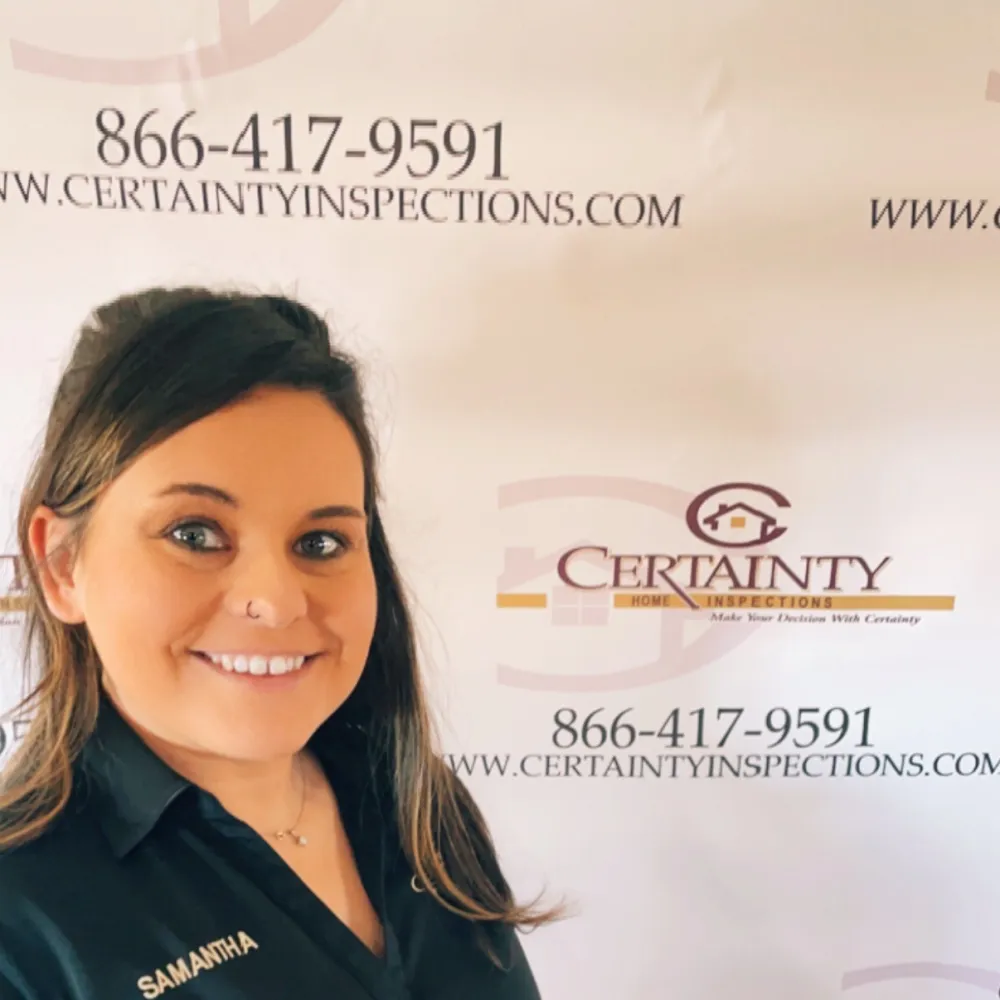 Samantha (Sam) is William and Sherri's right hand woman, the heartbeat of our office and scheduling department. Samantha grew up playing softball with William and Sherri's younger daughter. She joined the Certainty team in 2010 and had quickly proven herself to be a critical part of our continued success with her friendly voice, caring personality, and rock star work ethic.
As our General Manager, Samantha oversees our phone schedulers and all administration tasks. When the bosses are out, Sam is in charge and all employees report to her to ensure each client has an enjoyable and seamless experience with Certainty.
Samantha welcomed her beautiful daughter into the world in 2018. Samantha and her husband Ryan enjoy camping, motorcycle riding and simply enjoying life! She spends her weekends playing softball with local community leagues and being supermom for her baby girl.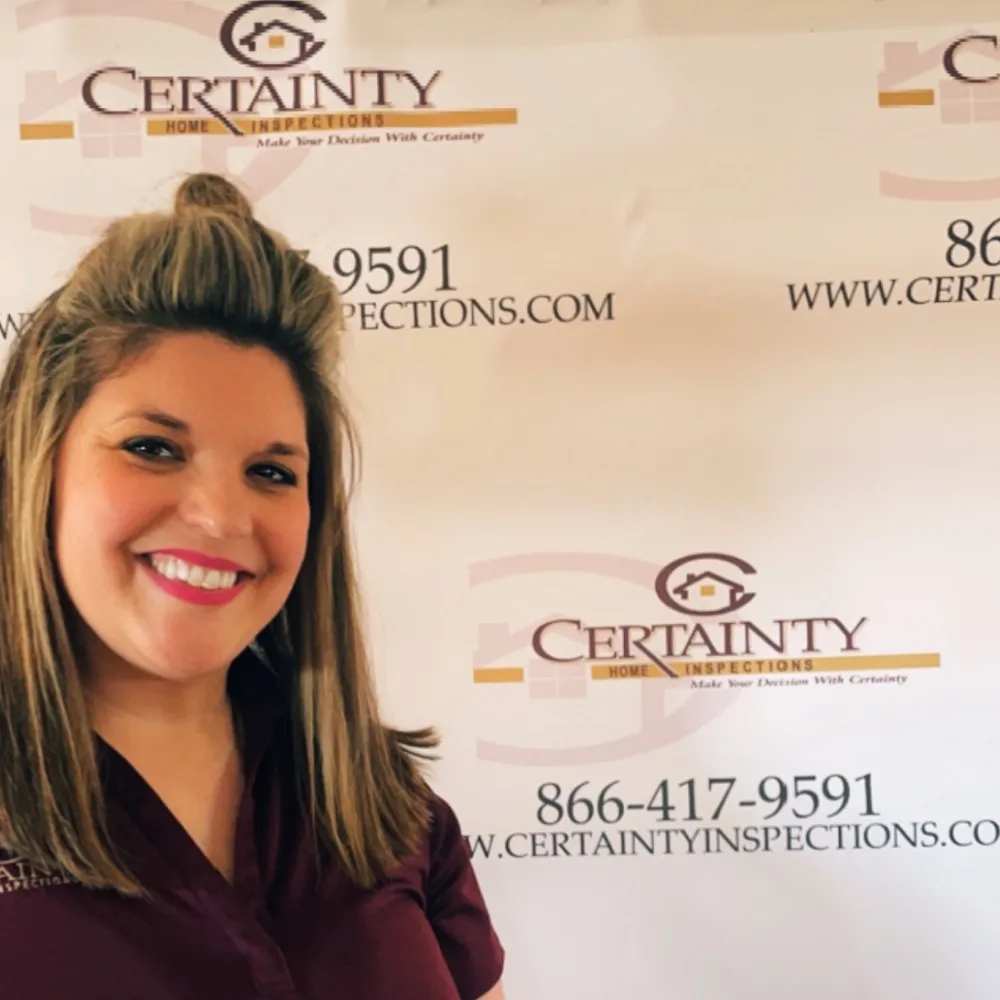 Marketing Director, Event Coordinator
William and Sherri have known Elena since she was a little girl. Her father used to play music with William, and she grew up playing with our girls. This lady comes to us as an event coordinator and is full of fun and excitement. She loves to meet new people and is known by many of our agents. If you are an agent and need to schedule a lunch and learn class, an event, an open house or a sponsorship, Elena is the one to ask for.
Her positivity keeps the Certainty team smiling on a daily basis because this lady is always in a happy mood. Elena has proven to be a valuable asset to our Certainty team.